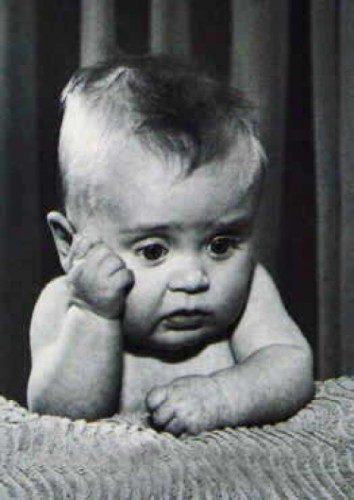 Each time I have a baby I go through a season of worry about whether or not my cancer has come back. Months of sleep deprivation, limited time to prepare healthy food, and kid-overload can make your body feel like something is really wrong. But I forget the power that I really have to prevent!
Cancer free now for 7 years after choosing a completely holistic approach, I can't afford to abandon my anti-cancer diet and lifestyle, even if a new baby makes it super difficult.
So remembering some of these 5 easy strategies to stay cancer confident has me feeling more empowered about being perfectly fine!

#1 Stop Worrying and Make Changes to Your Diet
80% of you immune system is in your digestive system! The only thing that can naturally reverse your cancer condition is your immune system. So take care of your intestines by keeping food flowing through them quickly. By gradually changing your diet to keep your digestive system clean and swept, you will GREATLY reduce your chances of getting cancer. Start with small changes like incorporating one of my green smoothie recipes, or make a more drastic commitment and start my 14 Day Cleanse (includes grocery lists and devotionals for each day!)
This awesome quiz from The Truth About Cancer was compiled by cancer specialists and researchers and takes less than a minute to take. It will give you some great insight to how much of a risk you are for cancer. And just a heads up- you'll need to provide your email at the end to get your results. Take the Quiz HERE.
#3 Take a Navarro hcG Test and track its Scores OVER TIME
This trending test (meaning you start with a baseline result and aim for reducing the number) only costs $55 and can offer you peace of mind that you do or do not have active cancer, even before. It's a urinalysis that you do at home and mail off to the Philippines. See my post on how to do it HERE and read my experience with it HERE (along with my test results.)
#4 Designate Yourself a "Worry Time"
You may have already figured this out, but by lying in bed at night thinking about the imaginary cancer in your body, you aren't changing anything. Instead, you cause your heart to race, your body to sweat, and make yourself unable to fall asleep.
In that moment, nothing is different than it was before when you weren't worrying about having cancer. Worrying accomplishes nothing. Designate yourself a "worry time" everyday where you tell yourself "I'm going to worry about this at _____ while I'm at the _______." Oftentimes you'll find you have nothing to worry about at all. My "worry time" is in the morning shower where I am often too relaxed and calm to worry anyways, or I just plain forgot about what I was supposed to worry about!
If this isn't working, get yourself out of bed and write down a plan. Promise yourself you will adopt an anti-cancer diet. You can see what I did 7 years ago to heal from cancer naturally on my HOW I BEAT CANCER page.
#5 Stick to Your Changes
Being proactive and making lifestyle and diet changes is the best way to prevent cancer. Period. Stop smoking, go to sleep early and snooze for 7-9 hours, get 30 minutes of sunshine a day, breathe outside air deeply, exercise daily, eat mostly raw plants, buy organic, create a green smoothie habit, and stop holding onto negative emotions.
If you found these tips helpful, don't forget to share with with friends! Remember, 1 out of 3 men and 1 out of 2 women will get cancer in their lifetime. Could you help prevent your loved ones from being a statistic?
Follow Green Drink Diaries on Facebook and Twitter.