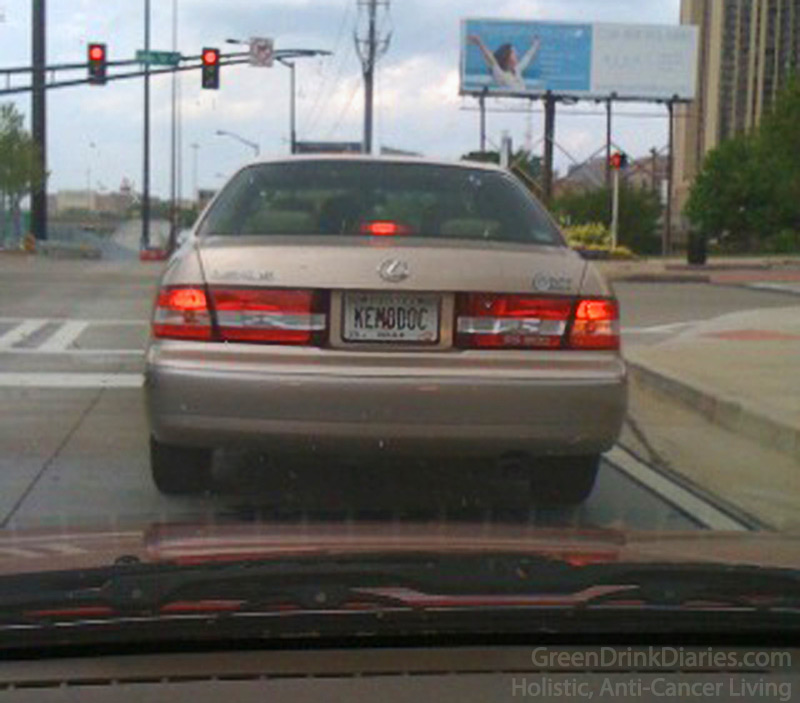 Can you believe this picture?! My sister snapped it while waiting at a traffic light in Atlanta back in 2011. I couldn't believe it when I saw it! I had just started my blog and had endured some brutal verbal attacks (about my holistic cancer healing story) on a popular cancer support forum, so I just wasn't quite ready to talk so honestly about something like this.
I must confess that I've pondered some "let's not assume…" kind of thoughts. Like "well, maybe it's not an oncologist and it's a foreign name, like "Kem Odoc", or "Kemo D." from the "OC" or something like that? 🙂
But after 5 years of hesitancy on publishing this picture, I think it's pretty clear.
This person is a proud KEMODOC.