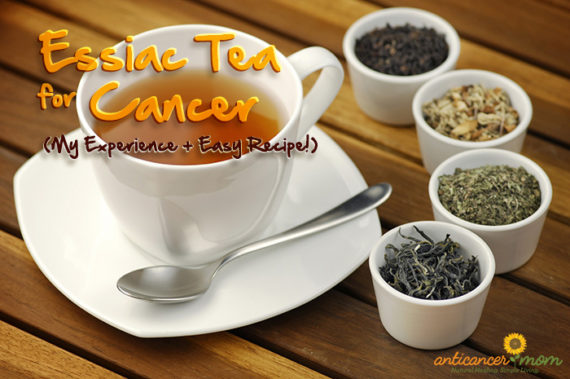 I have been wanting to write about Essiac Tea and its role in healing cancer for practically forever. This post is a long time coming.
I actually lost interest in Essiac for a good while when I was pregnant– then nursing- and pregnant– then pregnant again– then nursing then pregnant and nursing again from 2009 until 2016.
Unfortunately for me, I couldn't drink Essiac tea while pregnant or nursing. It's practically the only natural cancer remedy that should be avoided while pregnant! (I'll write a little bit more about WHY below.)
So, while I wrote about practically everything else I did to heal my body naturally from cancer, Essiac was left on the back burner until finally this past summer (when nursing was D-O-N-E,) and I couldn't wait to start detoxing with Essiac again!