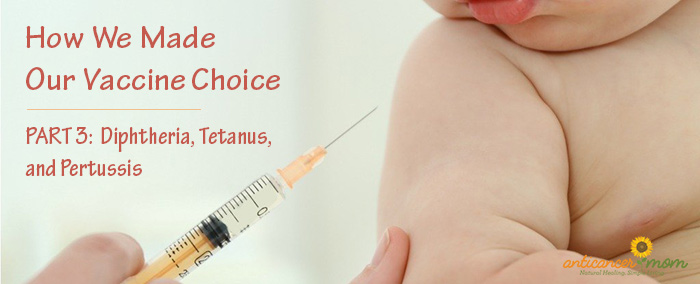 This is Part 3 in my vaccine series discussing how we made our decision on which vaccines we give our children. You may also want to check out the other two posts in this series: Part 1: Risks, Benefits, Responsibility and Part 2: Hepatitis B and Hib Vaccines.
So, to be perfectly transparent- this was the vaccine I most deeply considered. I was scared of my child getting whooping cough and diphtheria sounded horrible, too. Drug manufacturer propaganda tapped into my mama fears big time. Remember that commercial with the grandmother dressed up as a wolf disguised with killer whooping cough? I thought I was putting my baby at THAT kind of risk.
Nowadays everyone, even pregnant women are recommended for TDaP boosters (the adult version of DTaP) every ten years to help out with the "whooping cough problem".
Today we are going to look into what's really going on with pertussis and discuss the details of the other diseases that the DTaP is recommended for: diphtheria and tetanus.