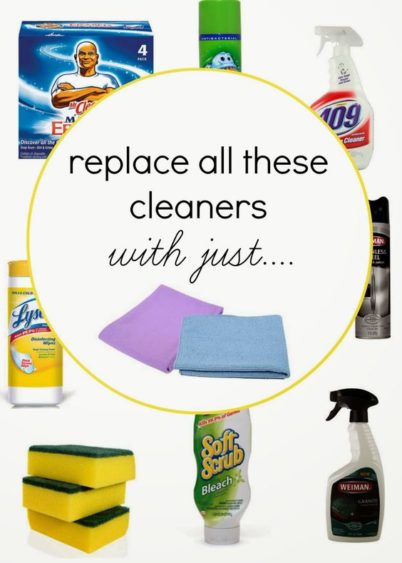 When it comes to cleaning, I've noticed people tend to settle into two different camps. They love it or they hate it. They let it build up until they can't stand it anymore (or they have guests over), OR they have a militant cleaning schedule and can't do anything for the day until the cleaning is done.
Since we were both raised in a stricter cleaning environment, my husband and I tend to lean the other way- towards TIDY but "oh, there's a pink mold ring in the toilet? Ok, I'll get the toilet brush…" mentality.
We have always struggled with maintaining a cleaning schedule because with the little amount of downtime we have, we don't want to spend it cleaning!
Until now. Cleaning is SO MUCH EASIER and FASTER and that's what I'm sharing with you today. 🙂
Toxic Cleaning Products and Cancer
It is well known that conventional cleaning products are horrible for both us and the environment. Like REALLY REALLY awful. Over 80,000 new chemicals have been introduced into our homes and environment in the last 50 years. That's CRAZY. Even crazier is that the majority of them have never been tested for their long-term impact on human or environmental health.
When I was diagnosed with Hodgkin's lymphoma in 2008, my husband and I came upon study upon study linking lymphomas to chemical exposure. All of our household cleaning products had to GO, especially after we decided to purse non-toxic treatment.
Ineffective Natural Products
You can see in an older post I wrote, that for years I used basic, non-toxic ingredients to clean my home. The problem was that these products took a lot of WORK to become effective. Since a vinegar and water mixture was my main cleaning product, I couldn't reuse kitchen cloths because they would leave my house constantly smelling like vinegar. This meant we went through A LOT of paper towels each day to wipe down counters.
Scrubbing with baking soda and Dr. Bronner's soap was effective in the shower, but it took a LONG TIME and tons of scrubbing (which I avoided for way too long.)
Cleaning just wasn't fun and took a lot of work and time to be semi-effective.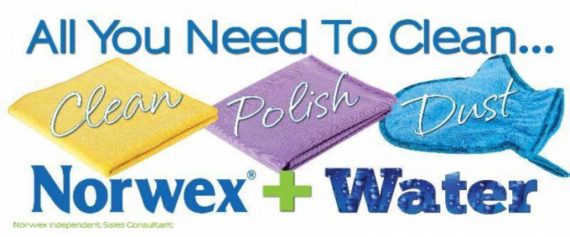 Why I Love Norwex Microfiber Products
Enter Norwex. A friend of mine bought me a simple Norwex Envirocloth and Window Cloth as a thank you and I haven't turned back. I became obsessed with how much just these two cloths could clean!
They replaced both my glass cleaner (think: Windex) and my all-purpose cleaner (think: Fantastic, Clorox Clean-Up, or in my case vinegar/water mix) which during my pre-cancer days cleaned the majority of my house.
I also love because you only use WATER with them, they are completely non-toxic and you ONLY BUY THEM ONCE! No need to buy a bunch of cleaning products every few months.
How does it work you wonder?
Norwex microfiber is woven with microfiber 1/200th the width of a human hair. It clings and grabs EVERYTHING. Once wet with water, it works to pick up bacteria by actually GRABBING it and holding it in the cloth until you rinse the cloth under very warm water. It removes up to 99% of bacteria and contaminants.
Even more fascinating to me is that antibacterial silver is woven throughout the microfiber to create a self-purifying fabric. My microfiber usually lasts a week without stinking or washing! It's. Just. Plain AWESOME. 🙂
Norwex microfiber can be used on all surfaces you currently use your all-purpose cleaners: kitchen, bath, shower, external toilet area, floors, cars, and outdoor furniture.
***Here are some AMAZING before and afters using Norwex microfiber.***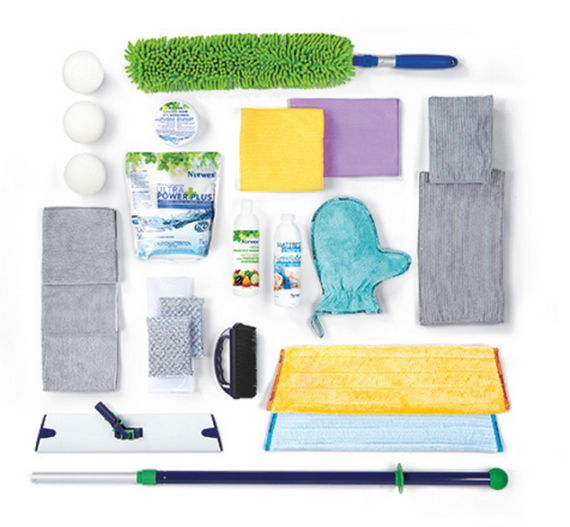 Which Norwex Products Should I Start With?
That is definitely up to you and your household's individual needs, but here's a run down of what I love and how I use it to make my cleaning routine simple, 100% non-toxic and QUICK.
For a more in-depth demonstration of the Norwex products I use in my home, check out this Facebook LIVE video where I talk about all of these products and see them in action with all the quirkiness that comes along with me. 🙂 You can see quick individual demos in the descriptions of the products below.
My Must-Have/Replaces-All-Your-Cleaning-Products Favorites: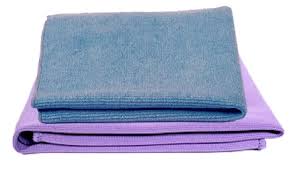 The Basic Package: This includes a Norwex Envirocloth and purple Window Cloth. This alone will reduce your household chemical use by 70%. (This is also the package I was gifted when I was first introduced to Norwex- I definitely had the "Where has this been all of my life!!?" reaction. See a video of me using the Envirocloth and Window Cloth HERE.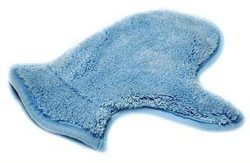 The Dusting Mitt: Although you can use the Envirocloth wet or dry to dust, the Dusting Mitt is really nice and ergonomically molded to your hands subtle movements to get in the tiniest little areas to dust around picture frames, etc. I feel like a dusting MACHINE when I have the mitt on, lol. Gets the job done very quickly! See a video of how to use the dusting mitt HERE.
(You can also get the above Envirocloth + Window Cloth + Dusting Mitt in the Household Package.)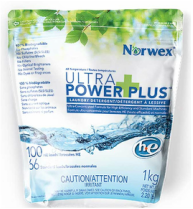 Ultra Power Plus Detergent: All Norwex cloths maintain their integrity best when used with a laundry detergent with no fillers, dyes, fragrances, phosphates, or preservatives. I have found that the Norwex Ultra Power Plus detergent works the absolute best in keeping my Norwex products from deteriorating and holding onto kitchen smells. One of these bags will last you 100 loads in an HE machine and 66 loads in a top loading machine.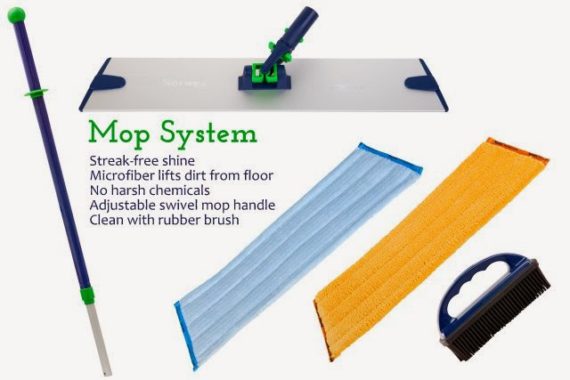 The Norwex Mop: Just when I thought my life was completely changed by the Envirocloth and Window cloth, I discovered that if you use your Envirocloth on your floors, MAGIC happens. I didn't know it was possible to get my floors so clean WITH JUST WATER. The mop offers all of the brilliance of the Envirocloth but in mop form to save your back. And the included dry mop pad is BRILLIANT, using static electricity to draw dirt and dust into the mop. This has changed my life, cutting down sweeping and mopping time by 75% and allowing me to sweep my downstairs floors in 5 minutes and mop in 10. I am so GRATEFUL. See a video of how to use the mop HERE.
*****You can get the mop and the rest of the above items included in the Just Add Water Package which includes my top 4 favorite products above + the rubber brush for the mop and 3 wool dryer balls HERE. You won't have to buy a cleaning product again for 5 years or more! This is my MUST HAVE bundle. (See pic below.)**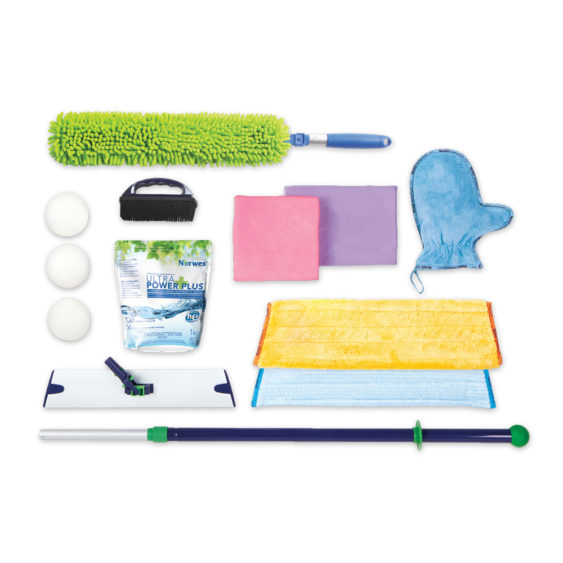 You can also view some of the other Norwex Collections HERE.
My Other Norwex Favorites:
You can also check out the entire Norwex catalog online HERE. 🙂 It's like Christmas morning year-round for crunchy folks like us. 😉
-Cortney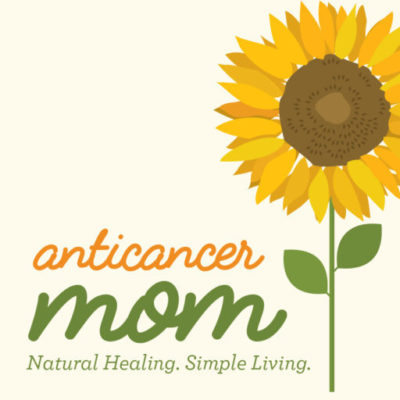 Connect with AntiCancerMom on Facebook, YouTube, and Twitter.
See more posts on anti-cancer lifestyle and diet and alternative cancer treatments HERE.