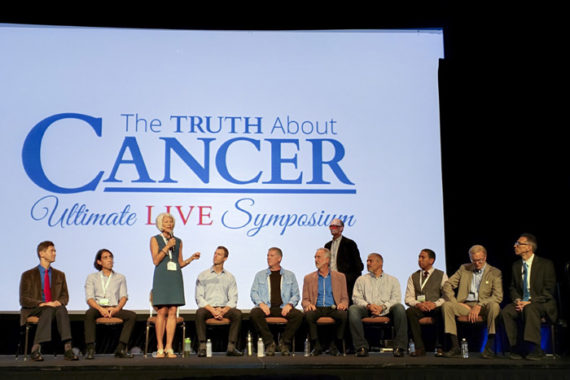 I am just getting back from the doctor and typing with two fingers because of THIS…..all thanks to slamming my hand in the door of a Mini Cooper. Don't let "mini" deceive you….the doors are solid!!! Total mom-brain move.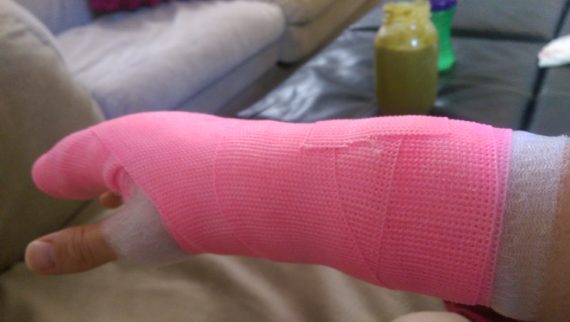 Makes typing a bit more creative and single handed. 🙂
But I didn't want to miss telling you all about The Truth About Cancer Symposium streaming LIVE!I will actually be there in person representing our natural community group non-profit, HealingStrong, but now everyone can tune in and take part in their own homes!!!!
There are over 40 brilliant doctors and experts speaking including Dr. Mercola, Dr. Andrew Wakefield, Dr.
Burzynski, Dr. Patrick Quillin (a favorite of mine,) and Jordan Rubin (just a few of so many!!!)
This is SO WONDERFUL…..and of course it's also FREE (you can opt to purchase the entire event on recording later if you'd like, but you need to sign up!)
So much to learn. I can't wait!
If you are attending in person, please stop by and say hello! My husband and I will be there without our three kids, so I may actually be able to carry on an adult conversation with you. And you can sign my cast, flash back 3rd grade. Haha!
Make sure to sign up to receive LIVE STREAMING to The Truth About Cancer Symposium HERE!!!
Love to you all,
Cortney