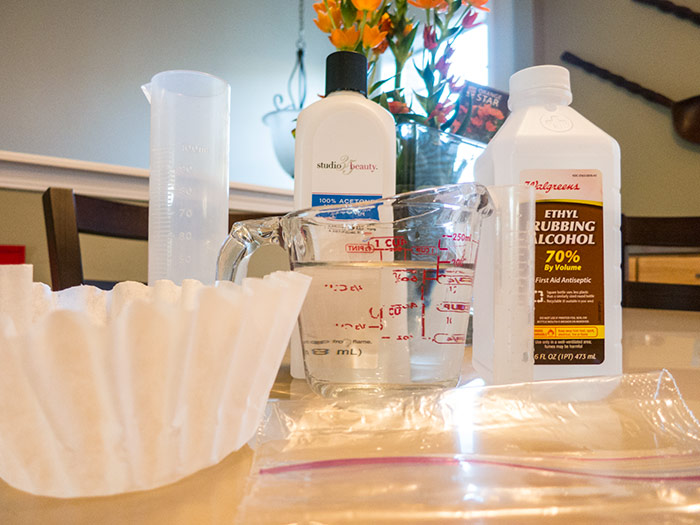 There has been a sort of "void" in my transparency about my cancer experience for the past few years since I started writing Green Drink Diaries. I purposely left out a big part of 
my natural approach to cancer
because I wasn't ready to write about it yet.
I've written many times about WHAT I chose to
monitor
my cancer: the hCG Cancer Test, but I've never shared much else about it. You may know that I used the hCG Cancer Test and chose not to use CT/PET scans after my initial diagnosis, but I haven't talked about my experience with the test, WHY I chose it, or HOW it works. I first heard about the hCG Test when I read Bill Henderson's book 
"Cancer-Free: Your Guide to Gentle, Nontoxic Healing."
He learned about it from
Ruth Sackman
, a 92 year old woman who lost her daughter to conventional care of leukemia and afterwards went on a mission to help others heal in a less destructive way. She was convinced the hCG test was accurate and saw the fruits of Dr. Navarro's labor over and over again through accurate test numbers from the people she was coaching through their natural healing of cancer. In this post I will explore the history of the hCG test, how it works, how to prepare and send off the test, and how to use it for monitoring cancer. I've also learned a few tricks on how to make this process of taking an hCG test really quite simple.
My next post will discuss my experience with the hCG Cancer Test over the past almost 6 years and will also address a few lingering questions and doubts about the hCG Test that I didn't have time to deal with until now.
WHAT IS THE HCG URINE CANCER TEST?
(From the Navarro Clinic's official website:)
"Developed in the late 1950s, by the renowned oncologist, the late Dr. Manuel D. Navarro, the test detects the presence of cancer cells even before signs or symptoms develop. Dr. Navarro found HCG to be present in all types of cancers. The test is based on a theory proposed by Howard Beard and other researchers who contend that cancer is related to a misplaced trophoblastic cell that become malignant in a manner similar to pregnancy in that they both secrete HCG. As a consequence, a measure of the amount of HCG found in the blood or urine is also a measure of the degree of malignancy. The higher the number, the greater is the severity of cancer.
Urine, as opposed to blood or serum, is the preferred specimen for the test. In 1980, Papapetrou and co-authors reported the correctness of the urine specimen to be used in HCG Immunoassay. In 32 proven cancer cases, the immunoassay test gave 31 positive results using urine while only 12 positive results were reported using blood. HCG has been found to undergo glycosylation in the liver as it travels in the hepatic circulation. Thus, the HCG molecule cannot be detected. The molecule does not undergo this process in the kidney and therefore the molecule remains intact in the urine.
The test detects the presence of brain cancer as early as early as 29 months before symptoms appear; 27 months for fibro sarcoma of the abdomen; 24 months for skin cancer; 12 months for cancer of the bones (metastasis from the breast extirpated 2 years earlier).
The Navarro Medical Clinic has been performing the HCG test for cancer for many years and continues to offer this service under the direction of Dr. Efren Navarro. Dr. Efren Navarro, the son of the late Dr. Manuel D Navarro is a graduate of Doctor of Medicine from the University of Santo Thomas, School of Medicine and Surgery, Manila Philippines. He finished his residency in Pathology at Mercy Hospital Medical Center in Chicago. In 1994 he became a Hematopathology Fellow at the University of Illinois, Chicago. In 1996, he returned to the Philippines to continue the work of his famous oncologist father, Manuel Navarro, M.D.
Currently, many cancer patients take advantage of the diagnostic accuracy of the HCG test as an indicator of the effectiveness of their specific mode of therapy. Thousands of cancer survivors have used this test over the years to keep track of their treatment(s) success and check on the status of their remission. Patients follow a simple direction for preparing a dry extract from the urine sample. The powdery extract is mailed to the Navarro Medical Clinic where the HCG testing is performed."
WHY USE THE HCG CANCER TEST?
MONITORING your natural cancer progress is almost as important as what you decide to treat your cancer with. How will you know your chosen protocol is working if you don't monitor its effect on the cancer?
Because I wanted to avoid excessive radiation from scans (and my oncologist was actually very conservative with his use of CT/ PET scans for his patients with slow-growing cancers like myself,) we chose to use hCG testing as another tool in addition to detailed blood panels and physical exams to monitor the behavior of my cancer.
The hCG test is also much cheaper than other methods of monitoring. It costs less than $65 for all of the materials and postage to send to the Philippines, where the testing clinic is located. Also, It doesn't require a prescription like many other tests.
HOW DOES THE HCG CANCER TEST WORK?
You may be familiar with hCG if you've learned how a pregnancy test works. A human embryo, upon conception begins to release a hormone called human Chorionic Gonadotropin, or hCG. Cancer cells release this same hormone which disguises it, in a sense, from your immune system.
The Navarro hCG Urine Test uses the measurement of hCG to detect the amount of abnormally dividing cells in your body by giving you a single number, no matter where the cancer cells are in your body.
You use these numbers in a trending fashion, looking for improvement over time.
Ideally, you want to get your "number" below 50, which is statistically speaking, "cancer-free" according to Dr. Navarro.
Expect to see your first test result number between 50 and 70 IU if you have been diagnosed with cancer using an additional diagnostic tool (biopsy, MRI, CT/PET etc.) Although certain cancers, primarily involving the reproductive organs, can go as high as 10,000 IU.
The most essential number is your second test result number 6-8 weeks after your first TEST (not your result.) This will tell you if what you're doing is working or if you need to make some changes or additions.
Remember that generally, a '49′ means you no longer have cancer (statistically speaking,) and a '50′ or above means you do have cancer (statistically speaking), but some people will plateau at a result above 50 with no active cancer- they simply have residual higher levels of hCG. This is one reason I think the hCG test is valuable in a series of testing. It's important to value how you are FEELING overall as well and of course continue to see your doctor.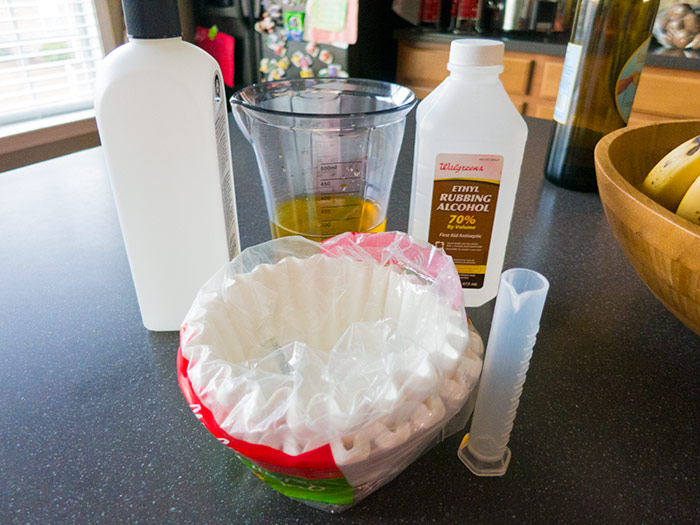 HOW TO PREPARE THE NAVARRO HCG URINE TEST:
After several weeks of frustration in trying to find time to write this post, my husband, being as logical as he is says: "What's so hard about it? Tell them pee in a cup, put it in the fridge, and send it to the Philippines."
Ummm, yah. But funny enough, it really is almost that simple. Here are the exact steps from Dr. Navarro's website:
 Materials:
Acetone – can be purchased from the Pharmacy or Hardware or Paint Store. Nail Polish Remover is NOT A SUBSTITUTION. (Note from Cortney: I used pure acetone nail polish remover and Dr. Navarro said as long as the first ingredient was acetone and their was only one other, that was fine.)

Alcohol – either Ethyl or Rubbing

Coffee Filter – White or Brown

Sandwich Plastic bag

Beaker or any

glass

container or glass jar

Glass measuring cup

Measuring spoon
*** Do not use plastic cups or containers, as the acetone will strip them and disrupt the test. It will also ruin your cup.
Preparation Steps: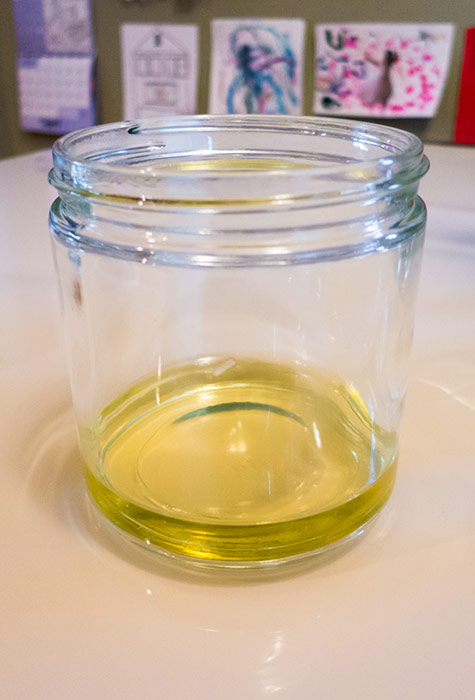 1. From an early morning urine, take 50 ml(1.7 oz) and add 200 ml (7 oz) of acetone and 5 ml ( 1 teaspoon) of alcohol. Stir and mix well. * Note: 1 ml = 1 cc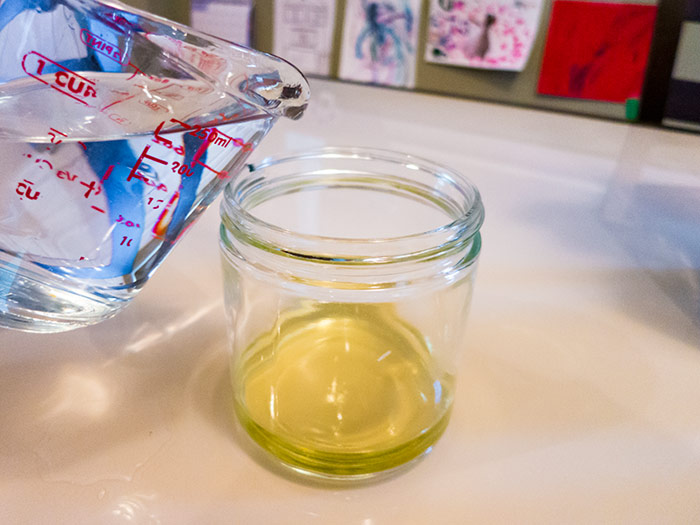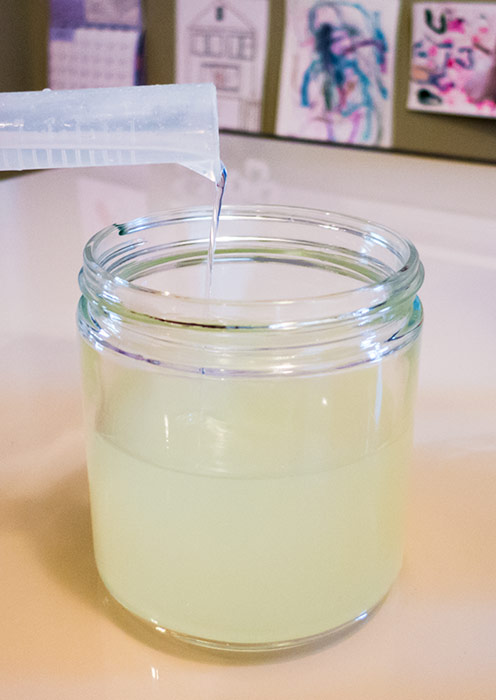 2. Let it stand in the refrigerator or cool place for at least 6 hours until sediments are formed. Throw off about half of the urine-acetone mixture without losing any sediment.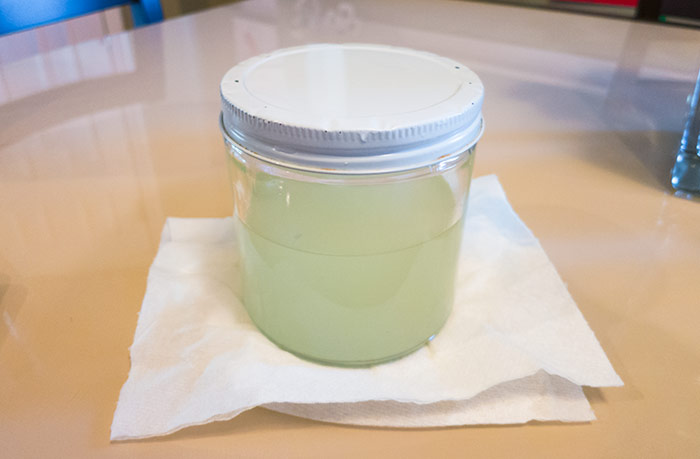 3. Shake the mixture and filter the remainder through a coffee filter making sure all the sediments are on the filter paper.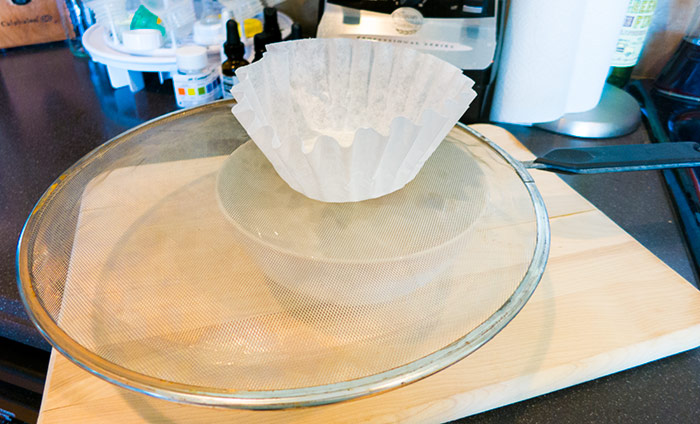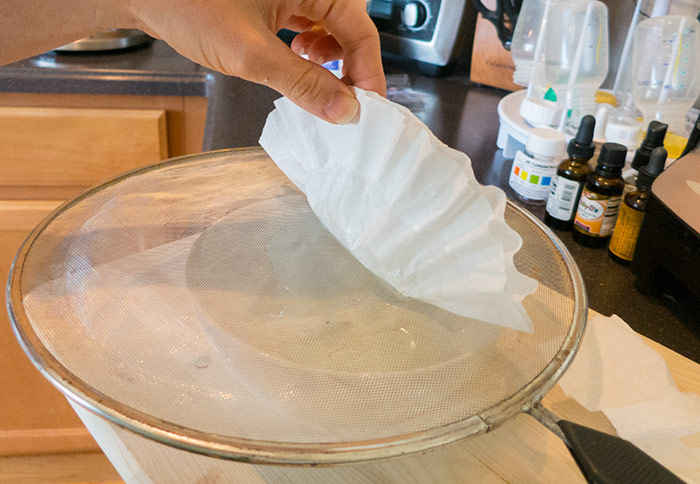 4. When filtration is over, air dry indoors the filter with its sediments.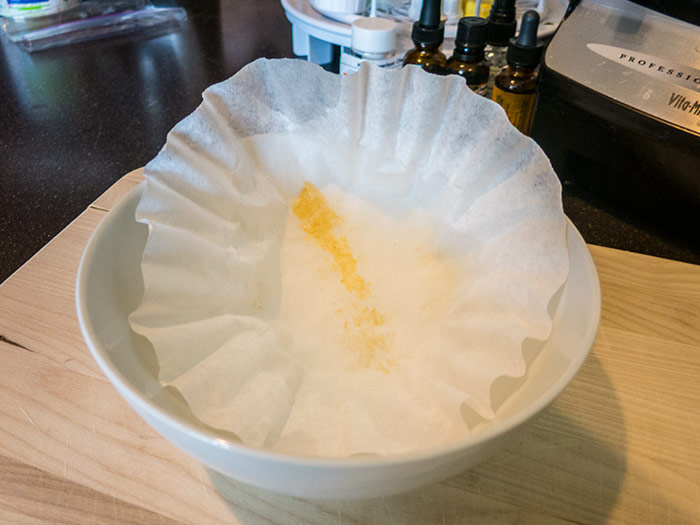 5. When dry, fold, wrap it with a sandwich plastic bag.
6. Mail it using the First Class Mail to:
Navarro Medical Clinic
Dr. Efren Navarro, MD
3553 Sining Street
Morningside Terrace
Santa Mesa, Manila 1016
Philippines
(Note from Cortney: I used a business sized envelope with two "Forever" stamps and it got to Dr. Navarro's clinic in the Philippines in three weeks. He will send you a confirmation email when he receives it.)
With the specimen please include:
Note stating the Patient's Name, Address, Gender, Date of Birth, Email Address, Date when specimen was Created, a brief Clinical History and/or diagnosis.
Copy of the Payment Check or a copy of the receipt of the Western Union or MoneyGram
The current charge is $55, payable to Efren Navarro.
Mail payments to:
Efren Navarro
631 Peregrine Drive
Palatine IL 60067-7005
Pay by Paypal: www.paypal.com, when using this option, click Send Money to Payments@NavarroMedicalClinic.com, enter $55.00 in the Amount field. Also include the Patient Name in the Memo Field. Please specify along with the specimen that the payment was made thru Paypal. Paypal alerts us via email when your payment was executed and you do not need to send any note to the addressee listed above.
To see other Payment Methods –Click here.
***It will take 3-4 weeks for test result delivery when mailing from the USA, Canada or Europe.
***Precautions***
Before collecting the urine sample, make sure that there is NO sexual contact for 12 days for Female patients, 48 hours for Male. DO NOT SEND URINE IF THE PATIENT IS PREGNANT.
Additional Interferences with the Test:
Thyroid Hormones

Steroidal compounds (i.e. prednisone)

Female hormone supplements (estrogen, testosterone, progesterone)

Vitamin D
If you are using these compounds you must wait for three days after you stop taking them and resume after urine extraction. AS ALWAYS, CONSULT YOUR PHYSICIAN PRIOR TO STOPPING ANY MEDICATIONS OR SUPPLEMENTS.
***A few more tips from Cortney:
-Cover the mixture before you put in your fridge (it is amazing how acetone fumes leak out even when it's covered)
-AGAIN- don't use a plastic containers or cups for preparing your sample.
-If you have had a baby or miscarriage, wait 12 weeks postpartum or until after bleeding completely stops to take a hCG Test (Dr. Navarro advised me on this one.)
HOW TO READ AND INTERPRET THE TEST:
 I personally would not use the hCG Test as a tool to DIAGNOSE whether you have cancer or not, although it wouldn't hurt if you're curious and wanted to keep up with the trending results. I believe it is best used as a trending test, comparing numbers back to back over time to see how your body is responding to a treatment plan.
For example, my test numbers over the past few years show gradual decline in TENTHS. I dropped from my first score of 53.0 in 2008 to my next score of 52.2 in 8 weeks. My next test almost two years later (delayed because of pregnancy) was 51.4. 18 months after that, my test was again 51.4, even though medically I've been declared in "clinical remission" with complete absence of tumor bulk and symptoms. I'll talk more about my scores in my next post.
DOES THE HCG CANCER TEST REALLY WORK?
The short answer is- YES, and it's a great option if you are on a strict budget and trying to treat your cancer naturally. But my skepticism with this test lived on for years of testing until I finally learned how to look at my results. Just like the natural therapies I used to treat my cancer, this test just seemed too easy and I remained skeptical.
In the beginning of my natural/alternative cancer journey I really struggled with believing that any of this natural cancer stuff really worked. I was EXTREMELY untrusting.
So because of that, I was highly sensitive to anyone preaching that cancer could be cured easily with natural methods or monitored cheaply and effectively using a test you administer yourself and mail to the Philippines.
My next post will deal with my skepticism and will include my many emails to Dr. Navarro's staff over my questions regarding my test results, along with results from Green Drink Diaries readers.
I will also write about some other HCG testing options and also more expensive but reputable alternative cancer tests.
Anyone else have experience with HCG testing? Let's talk about it!