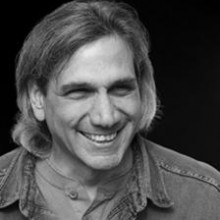 When I was first diagnosed with cancer, there were not many places to turn outside of the oncologist's office. The popular cancer sites out there didn't give us many choices. We felt defeated and discouraged. Weren't there any other options besides chemo and radiation? Enter Jerry Brunetti.
A few days into his internet search, my husband Kevin came across Jerry Brunetti. He was diagnosed with Stage 3 Non-Hodgkin's lymphoma in 1999 and told that if he didn't do CHOP chemotherapy, he would die within 6 months. Like us, he embarked on a journey of his own, treated himself by detoxifying and boosting his immune system with "Food as Medicine" along with other "immune modulation." He has been cancer-free for 12 years.
In this two part video Jerry explains the potential that different kinds of foods have to fight cancer and other diseases. He also addresses the importance of sustainable farming and organics. Each video is about an hour and a half long. We found it to be more informative than anything that was being offered to us elsewhere.
If you or a loved one has been diagnosed with cancer, no matter your decision to go conventional or holistic, I think it would be incredibly mind-opening to watch Jerry teach you how food can be medicine.