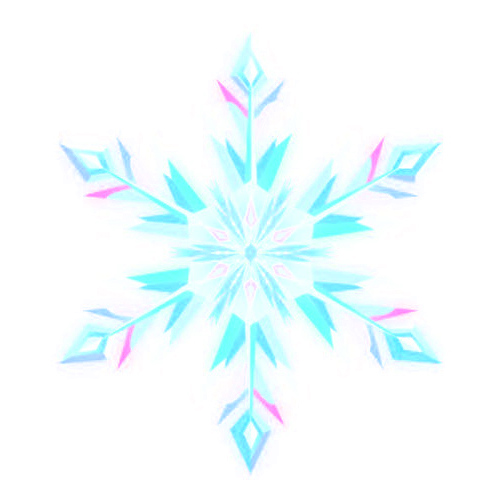 I'm glad to be getting a headstart on this year's winter wellness list since just this past weekend it dropped below freezing here in Georgia. I learned a lot last year about the remedies in my winter medicine cabinet after a horrible flu had me in bed for a week over Christmas. The flu is a different animal than the common winter cold and it took rest, time, and a combination of these remedies to fully recover. On the other hand, my daughters did great last winter with only a few minor colds they quickly rebounded from.
So this year's list is edited slightly from last year as I learned a few new therapies I liked better and simplified a bit too…
 Winter Wellness Preventative Measures (daily):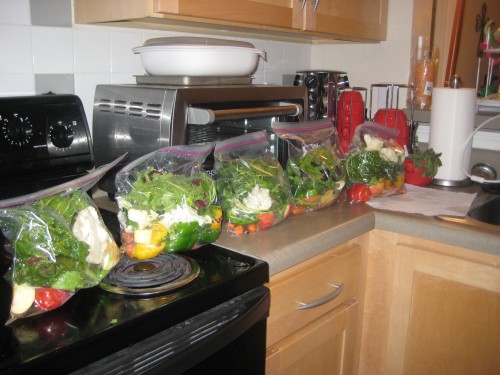 1. EAT "Ruffage". YES- I like this word to describe raw vegetables and fruits. It's just more….visual. Although it may be commonsense advice, keeping your colon healthy and flowing in the winter months is very important for boosting your immunity. So much of your immune system exists within your colon. Fruits and veggies are also going to be your primary source for fiber, vitamins, and minerals. Eating healthy does not have to take tons of extra time. I make all of my food for the day in the morning before work. Getting up a little bit early, or making four salads on Sunday night (for the week) or adding a green smoothie isn't going to take too much extra time, and the benefits could be well worth it! If eating cold food doesn't sound appealing to you because it's 20 degrees outside, then supplement your salad with a cup of your favorite soup. I love using my crock pot for making bone broth and then adding tons of veggies for a vegetarian soup.
2. Take a Daily Food-Based Multi-Vitamin and Probiotic- You may wonder why this would even be necessary if you're already eating plenty of raw fruits and veggies? I look at it as insurance…the soil our fruits and vegetables are grown in has definitely been depleted of its natural vitamin and mineral content, so we can't depend on our diets alone. I like Dr. Williams brand of vitamins, but if they aren't quite in your price range OR you don't like taking that many caplets (there are 8 in each Dr. Williams packet), I also like Rainbow Light brand. My daughter takes Nature's Plus Animal Parade Vitamins and also a daily probiotic from Nature's Way.
3. Take Vitamin D3- 2,000-4,000 IU Daily- Buy a brand like Vital Choice which has an Omega-3 rich oil base to receive anti-inflammatory benefits too! For my daughter, I use Vitacost's "Baby-D" drops which only contain olive oil as an additional ingredient and is very affordable! I give her 800-1,200 IU twice a day in cold weather season. For those on a budget, use Vitacost's 5,000iu Vitamin D capsules.
What to do when Acute Cold and Flu Hits Home (as-needed):
1. For acute IMMUNE BOOSTING to fight ANY illness, my favorite one-stop supplement is ACF.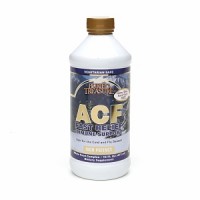 If you buy this at Whole Foods you will pay a pretty penny, so I recommend buying it now at Vitacost.com where it is almost half the cost ($15.59 compared to $27) and BEFORE you'll need it. We keep a stock in our pantry of both ACF Fast Relief Immune Support, Children's ACF, and Cough Relief ACF. (When we are out of Children's ACF I give my daughter a half dose of the adult tonic- although warning, the taste is intense!
2. Nature's Antibiotic: Garlic- If you don't want to purchase ACF, a very affordable and practical alternative is to just take crushed, fresh, raw organic garlic as soon as you feel illness coming on. I find this to be just as effective as taking ACF without the pricetag (if you can get past the gag reflex a tablespoon of crushed garlic on your tongue can induce.) When I had the flu last Christmas I exhausted my ACF stores and still had a chesty cough several weeks later that I was fearful would result in pneumonia. I began taking 1 large clove of crushed and chopped garlic every 3 hours, chased by water. My cough was instantly improved and within 2 days I was completely recovered (and didn't smell too badly of garlic.) Follow this protocol for several days after your symptoms are relieved, just as if you were taking a prescription antibiotic.
3. For Cold and Cough- Hyland's DEFEND Cold and Cough Nighttime and for KIDS- Children's Cold and Cough Nighttime is still my favorite.
4. For Sore Throat- I gargle 1 – 2 Tbsp Bragg's Apple Cider Vinegar and swallow when I have a sore throat. I also have used honey mixed with a dash of cayenne pepper when my throat feels super sore.
5. For Congestion you can't beat a Neti-Pot or similar nasal irrigation systems. Also, if post-nasal drip is a problem for you, I find Neti-Pots extremely helpful! I purchased mine at Walgreens which came with the solution used inside to help dry up mucous.
For my infant daughter, I love the Nosefrida Snot Sucker. Even if you don't have kids, you need to click on this link to see this thing. You literally suck the snot out of your kid's nose. (Don't worry- it has a filter you'll also need to purchase, as if that makes the gross-factor better.)
6. Humidifier- I like Crane's Cool Mist Humidifier for sore throat, congestion, and coughing. When our sinuses are dried out in the cold winter months, they are more prone to overreact with mucous at night AND be more vulnerable to additional microbes and bacteria during the day. Keeping them moist at night is extremely helpful! (This humidifier is pretty easy to clean as well and only requires daily emptying and weekly cleaning with water and vinegar.)
Save MONEY on Your Family's Winter Wellness:
Most of the links above are from Vitacost and are the lowest prices out there. If you use my Vitacost referral code, you can save $10 on your first order over $49 and continue to get great Vitacost prices on any future orders. I've been using Vitacost for several years now, and if you're going to live a more "natural" lifestyle, savings like this are a MUST!
Get your $10 off HERE.