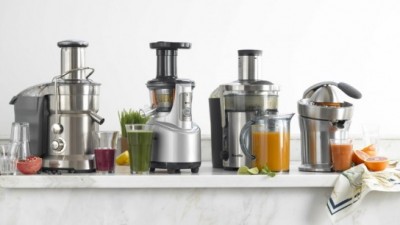 I knew that if I wanted this series to be complete, I would HAVE to include a post on juicing. The problem is- I am admittedly NOT a juicing expert. Because I used the Bill Henderson protocol to beat my cancer (which does not require or even suggest much juicing,) I did not know about the immense POWER and popularity of juiced vegetables in the anti-cancer lifestyle until later in my anti-cancer protocol.
So with that in mind, I called in my AMAZING friend Kayle Martin to cover this one for me!
I met Kayle in January of 2009, a few months after both of us were diagnosed with cancer, Kayle at 30 and me at 26. We both were seeking help and detox at the Living Foods Institute here in Atlanta. I got to know Kayle much better after two days at LFI when my husband and I invited her to stay with us at our apartment so she could save money on her hotel costs. We bonded over wheatgrass shots and the fact that we had to do enemas and colonics several times daily as part of our detox protocol, not something many of our 20 and 30-something friends were experiencing along with us.
I am forever and ever grateful for the friendship that Kayle and I formed in those short 12 days together!
After leaving Atlanta, Kayle continued on her alternative/natural healing journey for several more months until deciding that a more integrated approach was fitting for her situation. She is a hard-core vegan and is extremely experienced in the area of juicing and juicers. Please visit and LIKE her Facebook page and make sure to visit her blog in the next coming months!
Why Juicing?
By: Kayle Martin
So why juice you might ask? I can tell you first hand that fresh squeezed/pressed (green) juice is just plain and simply GOOD for you! As one inducted into the breast cancer hall of fame at the ripe young age of 30, I tend to think of it as a life force that helps oxygenate the cells all the while alkalizing the body (because we all tend to eat too many acidic foods).I can't tell you how many times I have been asked "Why do you juice?" and "What type of juicer should I buy?". I could create a laundry list of the effects of drinking 16 -20 oz of green juice one or more times a day, but here are some benefits. Drinking green juice helps to:
Oxygenate your body's cells (keeping disease at bay)

Create an alkaline environment (blood pH of 7.0 or higher)

Promote more energy (no one ever complained of having an extra pep in their step, right?)

Aid your body in digestion

Provide a clearer mind

Create more hydration

Promote glowing skin (I've literally been stopped on the street by strangers who have asked me about my radiating skin. No joke!).
I drank green juice daily starting about 2 weeks after my diagnosis, and I believe it fully aided in my road to wellness. Not one time did I ever get sick during my allopathic cancer treatments. I thought of my green much like an I.V.–straight to the bloodstream for an immediate effect (and for one who has a needle phobia, no needles were required!).
I'm also asked why it is so important to juice greens as opposed to fruits. Because I was fighting for my life, I decided to forgo anything that could possibly get in my way of actually making it through cancer (I've made it!). And, because cancer feeds on sugars it was rare for me to include fruits in my juice (and in my overall raw/vegan diet).
If you're new to drinking your greens and you feel that it's challenging to swallow a glass full of sometimes bitter greens, you may want to include an apple or a pear (or another low glycemic fruit). Even if you are not battling a life-threatening illness such as cancer, know that green juice is purely good for you (can you really have too many vegetables?) and as far as I'm concerned, prevention of any ailment is key, so juice away! 
Now that you have the low down on why juicing is beneficial, you might be wondering what type of juicer to buy. As my fellow cancer cowgirl-friend Kris Carr says in her New York Times best selling book, Crazy Sexy Diet, "Choosing a juicer is like choosing a mate—it has to work with your lifestyle for the long haul."Amen sister; I couldn't agree more.
First things first, you must decide on a few essential questions:
What it is that you want to juice? Are you a hardcore fruits and veggies juice fan or do you want the capability of taking wheatgrass shots as well?

How much cabinet space (for storage) or counter space do you have?

What's your budget?

How much time do you have (juice takes time to make and all juicers require cleaning after each use)?
These questions will help you know what type of juicer to purchase when you are ready to take a ride on the green juice wagon. There are many options when it comes to juicers from ultra cheap to ultra expensive, very large to very small as well as functionality. There are 3 types of juicers:
1. Twin Gear (Uses two gears to squish veggies without creating heat; you get the most bang for your buck. The pulp comes out dry = most possible juice is squeezed. Can accommodate wheatgrass. Many parts to clean. Example: Twin Star)
2. Masticating (Uses one gear to chew veggies and press them through a stainless-steel screen. More juice, less foam, longer juice life. Cannot accommodate wheatgrass without an attachment. Many parts to clean. Example: Champion)
3. Centrifugal (Uses a quick spinning force to grate veggies before going through a strainer and puts pulp in separate catch basket. Cannot accommodate wheatgrass. Easy to clean. Example = Breville Icon) Note from Cortney: I love my Breville juicer you can find HERE.
I can tell you straight up that when I was buying a juicer I was on a budget. I needed to make juice often and efficiently without a lot of cleanup required; I had cancer for crying out loud! I knew I would not be making wheatgrass (I have tried on many occasions to make friends with it) so I went for the Breville Icon (centrifugal). I used it every single day for 1.5 years without a problem or complaint. This juicer is not too large in size, has a digital dial (for speed) and a large spout at the top (less chopping of vegetables) and, it's both easy to use and clean. Note that because it spins to create the juice, it's not a favorite among true raw foodists who do not approve of heating foods before consumption.
What about storing juice? How long can it be stored? Juice should always been consumed as soon after juicing as possible because it loses essential enzymes and vitamins the longer it is stored (and you'll notice that it also tastes much better when consumed right away). But alas, we all have busy little lives and we can't be at home in front of our juicers all the time. I suggest juicing in the morning (for your day's worth) and storing in air-tight mason jars in the refrigerator until you are ready to drink. I wouldn't suggest storing fresh juice longer than 2 days (max).
With all that juicy info I bet you're ready for a rockin' green juice recipe. Here's my favorite:
The Green Cowgirl
2 cucumbers (peel first if not organic)

3-4 stalks of celery

4-5 stalks of kale

4-5 leaves of romaine lettuce

Small handful of cilantro

Small handful of parsley

1 lemon or lime (remove rind but leave as much of the white pith as possilbe)

1"(or smaller) piece of ginger root



For more information on juicing and juicers visit:
www.rawglow.com/choosingajuicer.htm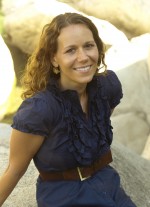 About the Author: Kayle Martin, also known as "The Cowgirl," is a 5 year breast cancer survivor (thriver) turned vegan. She grew up in the heart of the Gold Country in Northern California where she spent her childhood frolicking amongst wildflower covered meadows, climbing trees, swimming in creeks, riding horses and caring for a slew of animals on a 5 acre farm. A lover of nature and animals from for as long as she can remember, Kayle became a vegetarian in the 6th grade after her beloved cow, Cupcake, ended up on her dinner plate. It wasn't until she was diagnosed with breast cancer at the age of 30 that she made the transition from a vegetarian to a vegan diet. Using primarily alternative and naturopathic medicine during her journey with cancer, she's been living a plant-based, animal-free lifestyle for almost 5 years and is totally cancer free. She's spoken at several conferences, writes a blog about health and wellness and is in the process of writing a book about her recent quest with cancer. Kayle was featured as the 'Survivor Story" in Keep a Breast's fall 2012 magazine. Kayle devotes her free time to counseling newly diagnosed breast cancer patients at her local hospital, seeking out new vegan restaurants and products (especially cowgirl boots), animal activism and living a life full of F-U-N! For more information about Kayle Martin visit:
www.cowgirlsandcollardgreens.com
www.facebook.com/cowgirlscollardgreens
On Twitter, Pinterest, and Instagram @CollardCowgirl
Other posts in this series:
The Immersion Blender and the Budwig Protocol
The Vitamix and the Green Smoothie