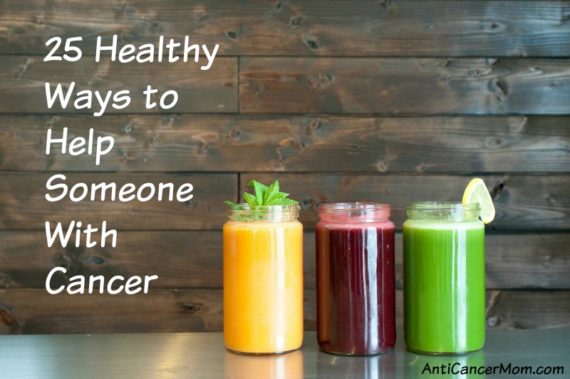 If you have ever known someone with cancer or another serious illness, then you've probably offered up the words, "Let me know if I can do anything to help!" It's well meaning and generous, but it often doesn't happen. Here's why.
People going through hard times usually WON'T follow up for help.
Your loved one with cancer is overwhelmed. They are hearing way too much information and are busy with more doctor visits than ever. Add to that: having to make some very serious decisions regarding their treatment.
If they are of the people pleasing kind (like myself,) then they also may not want to inconvenience anyone. They might think that someone is only offering to be polite (or just don't know what else to say!)
If they are choosing a more holistic, natural, or integrative route, then they are busy independently researching, drastically changing their diet and lifestyle, and might even be traveling out of the country for the best care.
They may believe that their choice is too different or that people won't know the unique tasks, food preparation, etc. that comes with a more unconventional treatment plan. OR worst yet- concerned visitors may bring some negative energy or disagree with their treatment options.
This is why you JUST HELP and with absolutely no agenda.