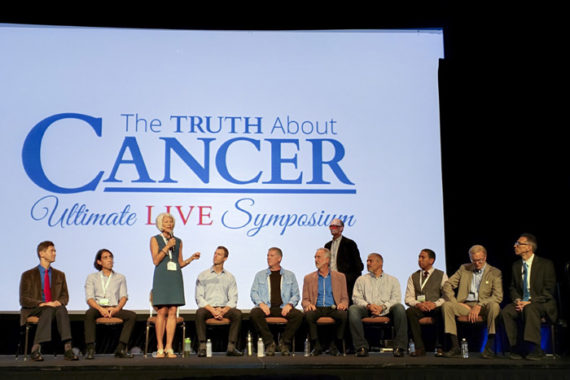 I am just getting back from the doctor and typing with two fingers because of THIS…..all thanks to slamming my hand in the door of a Mini Cooper. Don't let "mini" deceive you….the doors are solid!!! Total mom-brain move.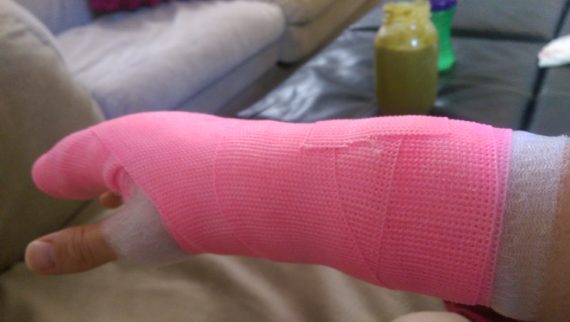 Makes typing a bit more creative and single handed. 🙂
But I didn't want to miss telling you all about The Truth About Cancer Symposium streaming LIVE!I will actually be there in person representing our natural community group non-profit, HealingStrong, but now everyone can tune in and take part in their own homes!!!!