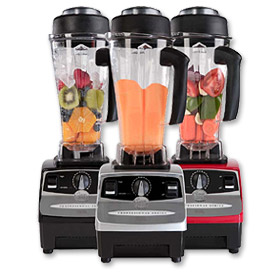 Alright! Rev up those juicers and blenders, because today is the big start day. Our bodies will LUUUUUV us for what we'll be giving it. I am excited to hear from everyone so make sure to participate in the "Comments" section below.
Each day will have 3 Components that I will give you in that day's blog post:
1. Daily Affirmation
2. Menu with Tips for the day.
3. Daily Questions to answer in the "Comments" section! YES, you need to participate….way more fun that way! I will be! Here's today's…
DAY 1:
1. Daily Affirmation: "This food is nourishing every cell in my body back to health."
 This will come in handy, especially when you don't love the taste or you're just plain sick of eating raw. Say this over and over again until you believe it. Also, I think it is important to give thanks to God while I'm eating/ drinking so I will pray quietly sometimes: "Thank You Lord for your creation which heals me. Restore every cell in my body to the healthiest it has ever been." and then YES- I pray in Jesus' name. For those who know me, I am not overly religious, but I have a very personal relationship with God. I won't go on and on about that, but I do believe that Jesus is who He says He is. Did I lose anybody yet? Hope not, because the rest is good stuff.
2. Today's Menu: 
 Breakfast-cup of organic green tea, Blueberry Celery Smoothie (3 stalks celery, 2 cups blueberries, 1 banana, 2 cups water, 2 ice cubes ice- BLEND)
Snack- continue to drink breakfast smoothie, 1 pear if hungry
Lunch- BIG salad with yummy dressing of your choice (2 cup spinach, 1/4 red onion sliced, 1/2 avocado sliced, 1/2 soaked sunflower seeds, sunflower sprouts, 1 crown chopped broccoli, 1 apple chopped, 1 c lentils, season with salt/pepper, 2 heaping Tbsp hummus)
Snack- sliced apple with 1 Tbsp almond butter, green veggie  juice (1 whole beet, 5 stalks celery. Use juicer.
Dinner- Savory Green Smoothie (1 large handful baby greens, 1/4 bunch of fresh basil, 1/2 lime juiced, 1/2 red onion, 2 celery stalks, 1/4 avocado, 2 cups water) For this you have the option to add in 3 florets cauliflower, 1/2 pepper, 1 tomato, and 1/2 cup beans if you're really hungry!
Dessert- naturally uncaffeinated herbal tea of your choice, green juice if hungry.
3. Daily Questions: Answer these questions in the "Comments" section below !
What non-"Cleanse" food did you crave the most today? How did you get past it?

If you "cheated" today, what did you eat?

Did you add or alter to the menu and if so, how?
TIPS for today…
If the tea makes you hot, add a few ice cubes.

Make sure you're drinking plenty of filtered water.

Get 7-9 hours of sleep tonight!

If you feel hungry, EAT! No starving allowed.

If you love green tea, drink as much of it as you want. The more the better!
Start thinking about other ways in which you can avoid putting toxins into your body. Deodorant is a biggie. Try my homemade Coconut Oil deodorant as a starter. It's only 3 ingredients and works better than store bought! Also review my posts on DETOX.