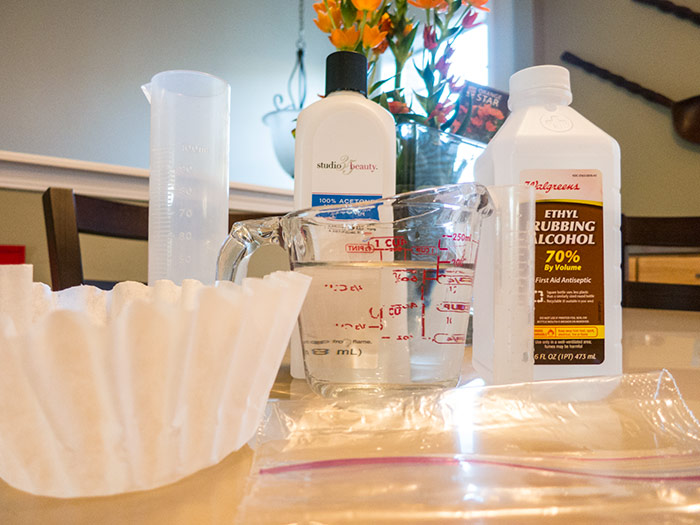 If you are not quite sure of what the hCG Cancer Test is, you'll definitely want to read my first post in this series where I explain WHAT the test is, HOW it works, and WHY I chose to monitor my cancer with it instead of using conventional imaging technology such as CT/PET scans. Although, I am definitely not an expert or a doctor, I do have lots of experience with taking this test!
A LITTLE RECAP ON WHY I AVOIDED CT/PET SCANS:
***New test results updated on 01/12/15***
7 years post-natural-cancer-treatment, I am still using the hCG Test to monitor my progress. Even though I know that a PET/CT scan would confirm with imaging technology that my cancer is visually "gone," I have a bit of a phobia of messing with my body chemistry and radiation levels.
The fact is that CT scans pump hundreds of X-rays worth of radiation into your body that never sheds, and PET scans pulse ionized radiation into the body along with using radioactive sugar to help mark any cancer.
I am thankful for my current health and don't want to do anything harmful if there are alternative tests that will avoid radiation.
It is also true that PET/CT scans can only see cancer activity that is clustered (i.e. a tumor.) They cannot see cancer at a microscopic or systemic level. It basically tells you where you have tumors in places you may or may not be able to FEEL the tumor, but it does not report on your body's internal chemistry.
Since my original tumors were both palpable and near the surface level of my skin (and usually this is the case for lymphomas,) this is another reason while I have felt at peace with bypassing a second scan to confirm remission.
It also helps that my oncologist has educated me on what to look out for as a recurrence in my cancer or what has been seen to develop as secondary cancers in my subtype of Hodgkin lymphoma (sudden swelling of lymph nodes in the neck and armpits, fatigue, easy bruising, and night sweats.)
MY EXPERIENCE WITH THE HCG CANCER TEST
What I really like about the Navarro hCG Test is that you can test frequently without any harm done to the body. This is especially important when you choose to heal from cancer naturally. It is advised you test every 6-8 weeks to stay aware of how your cancer is reacting to your treatment. If your hCG test numbers go up (even by tenths,) you will want to add to or change your cancer protocol in order to better address your cancer.(CancerTutor.com has excellent resources for how to adjust natural cancer protocols and make them stronger.)
I was only able to stay with this schedule for my first two tests (which you'll see below) but because I found out I was pregnant just before I was supposed to submit my 3rd test, I was unable to adhere to this schedule. (Since pregnancy produces the hormone hCG, it will disrupt the results of the cancer test.) I had a miscarriage and third pregnancy between the 3rd and 4th tests. I had another pregnancy between tests 4 and 5.
1st Test: 11/22/08   Score: 53.0 Index +4
2nd Test: 01/24/09   Score: 52.2 Index +4
3rd Test:  04/29/11   Score: 51.4 Index +4
4th Test:  05/07/14   Score  51.4 Index+4
5th Test: 05/04/15   Score  50.5  Index +4  (Updated since original post)
6th Test: 11/16/15     Score  50.5  Index +4  (Updated since original post)
The number in the 50's above is my hCG number. Ideally I need it to drop below 50 to confirm my hCG amount is typical of someone who does not have active cancer. The "Index +4 means that it is probable that my hCG number means I am in the positive range for cancer. What's most important here though, is that my number is not going up. Notice how much of a journey this is? I am looking for improvement above all else, no matter how long it takes.
(01/2016 Update: Since writing this post my hcG number dropped again to 50.5, thankfully not increasing, but plateauing again and still in the "most likely positive for cancer" range. This is a perfect example of how healing from cancer is a journey and not a magical destination where cancer is "gone." I still have some work to do, 7 years after my diagnosis and even though my oncologist declared "clinical remission" status 7 years ago, I still possibly detectable (although most likely minimal) cancer activity.)
Plateauing hcG Numbers
I did some research on my "plateauing" hCG number between tests 3 and 4, (and subsequent tests) especially with 3 years between tests. This is what Webster Kehr from CancerTutor.com says:
"The amount of HCG in your body does not automatically decrease as the number of cancer cells decrease. This is critical to understand.
For example, I know of one case where the patient used superb alternative cancer treatments for several months, but her Navarro was still reading 52. Then, for four more months she used even more outstanding alternative cancer treatments. I can assure the reader this person did not have a single cancer cell in her body. However, her Navarro score still read 52.
The reason is that when you cure cancer, and get rid of the cancer cells, the body does not automatically flush HCG out of the system. This is a problem for all cancer patients, but it is a special problem for those who use treatments that revert cancer cells into normal cells (e.g. frequency generators). This is because the cancer cells remain in the body (and there may be HCG molecules stuck on the outside of the cells), however, they have reverted into normal cells.
Thus, there may be no cancer cells in the body, but there may be a considerable amount of HCG molecules in the body."
I would love if Mr. Kehr's explanation explained my case! I'm assuming I've have had the same hCG number for 3 years, but due to multiple pregnancies was unable to test during the time in between.
Because I needed more information, I also emailed Dr. Navarro and he had this to say:
That the reading is low seems to coincide with the clinical situation of remission where the HCG is low and yet still positive. It will be nice to bring down the result even lower. Perhaps adjustments in your regimen will even help bring this down further..
With kind regards,
EFNavarro, MD
What Dr. Navarro is saying here is that my hCG score is consistent with my status of remission being "clinical," meaning complete absence of symptoms and tumor bulk. That my hCG number is still considered positive could mean I have some residual cancer activity going on that isn't enough to be alarming or to form into a tumor. I'm mainly happy that in 3 years my numbers haven't gone up.
With the hCG test, I am primarily looking for my results to stay the same or go down. If I indeed have plateaued like Mr. Kehr has stated, then my numbers should stay the same every time I take the test, so we'll see how that goes with additional testing in the future.
MY LINGERING QUESTIONS ABOUT THE HCG CANCER TEST
I mentioned in my first post that I remained skeptical for years of the HCG Tests I was taking. Being skeptical of anyone involved in the alternative cancer world (especially at first,) I was more sensitive to anything I took as "fishy." So here are a bit of my "fishy" suspicions and the result of my investigation.
QUESTION #1
When I took my first HCG Test in 2008, my husband also took one with me. Mine was in the positive range (53.0), but shockingly enough, HIS was 49.8, crazy close to "50" which is the red zone for detectable cancer. How could we be so close in our score?
I emailed Dr. Navarro about this. Here's the exchange:
Dr. Navarro,
Is my score, 53.0 an indication of a lower grade of cancer? For instance, what is the difference in a score of 49 verses 53? My husband, Kevin had a score of 49.8. Does that mean he has a higher amount of cancer in his body, just not enough to be considered, "cancer in need of treatment?"
Also, what is the highest number that you can score, or what would be considered a "high number?" Take your time in responding. I know you must be very busy!
Dear Cortney,
The cut off number is that 50 and above indicates abnormal hcg production. Anything below 50 IU is rendered as essentially negative. Assuming that someone with cancer finally has a reading below 50, say 45 IU, it is possible that the cancer may be still there but the degree of activity is less .
Levels can go as high as 10,000 IU in testicular cancer and special uterine cancer(H mole and choriocarcinoma). However, most cancers fall anywhere from 50 to 80 or 90 IU.
Best regards,
EFNavarro,MD
My mistake here was trying to "measure" my cancer, not just using the HCG test as a trending test. That is where it is best used, in seeing increase/decrease of HCG, not in how severe my cancer is. Over years of testing, Dr. Navarro concluded that the number "50" has been shown to be a clear indicator of likely cancer activity, whereas any number below that shows no activity.
QUESTION #2 
Another issue that has bothered me over the years, is learning the HCG test results of readers of my blog who also have cancer, but in varying severity. Our test results were almost all identical the first time we tested. This seemed fishy to me, so I emailed Dr. Navarro's clinic.
Hi Dr. Navarro and Staff,
My name is Cortney Campbell and I've been using your HcG test to monitor my cancer for the past almost 6 years. Currently, I am writing a blog post about the HcG Test for my blog on natural cancer treatment and therapies (GreenDrinkDiaries.com.)
I have a few question about the HcG test so I can teach my readers about how the test works and my process of using the test for my own monitoring.
Any general information beyond what is on your website would be much appreciated.
Also- I have a lingering curiosity over something I observed:
***I have referred many people to your test and have gone over and encouraged them throughout their HcG scores and cancer decisions. I have wondered why our scores have been so similar but our cancers extremely different? For example, a woman with Stage 4 metastatic breast cancer, another woman with Stage 1 localized breast cancer, and myself with Stage 2 indolent lymphoma all had scores at 53.0 Index +4. Can you explain this further?
I very much appreciate the time you may take in answering my questions!
Cortney Campbell
Dear Cortney,
Similarities may occur with regards to scores but I think that it is best to compare one's score with one's own previous reading and the test can be best appreciated this way rather than comparing the score with another patient.
One may be surprised to have same results but with different stages of cancer. One factor that may do this is the renal factor or the kidney factor. Kidneys of various individuals process the HCG differently. Some process it well , others do not.
Another factor is the presence or absence of inflammatory factors , that is, if there is inflammation, fluid from the inflammation accumulates and can dilute the reading. Thus one with stage 1 disease may read 52.2 IU while another with stage IV cancer will also have the same score. The one with low stage disease produces lower amounts of HCG whereas the high stage disease produces HCG but gets diluted and resulting in a low number. One sees this especially if the cancer terminal in nature and as my late father would tell me, this indicates a very weak immune system.
With kind regards,
EFNavarro,MD
Dr. Navarro
I am so thankful that Dr. Navarro took the time to explain this because it was a huge concern of mine in how accurate the test is. Once again this confirms that when using this test, we should only be looking at the trend of numbers and not the "under or over 50" rule that is presented when you first learn about the test.
QUESTION #3:
There has been accusations by Dr. Emil K. Schandl, a doctor in Hollywood, FL about the reliability of Dr. Navarro's hCG test. He claims that Dr. Navarro's test is not consistent in its results. Dr. Schandl sells his own hCG test which is more extensive but requires a prescription (which his daughter, an MD will write for a fee) and the test costs well over $400.
Last year, Bill Henderson commented wisely about this debate and you should definitely read his take on it. This quote was what comforted me in my decision to continue with Dr. Navarro's test:
"I have been referring my readers and coaching clients to Dr. Navarro's "lab" for his HCG Urine Test for about 10 years.  I first learned of him from Ruth Sackman, who had been helping people with natural cancer healing for many more years than I have. 
Over those 10 years, most of the hundreds of test results I've heard about from you folks [and the ones I've done myself] have been quite credible and useful.  They have helped many of you answer the question, [the only one you need answered if you have cancer] "Is what I'm doing working?"  Dr. Garcia agrees with me.  Certainly, the price at $55 and the lack of the need for a doctor's prescription have made the Navarro test very attractive."
Read the entire article HERE.
MY FINAL VERDICT:
If I was diagnosed with cancer today, I would still use the HCG cancer test to aid in monitoring my cancer. It is affordable, simple, and accurate if used as a trending indicator. If I had additional finances, I would also research and use another of the tests mentioned at the bottom of this post, which I hear are reputable.
Surprisingly maybe, I would also still get the INITIAL CT/PET Scan upon diagnosis for staging purposes. Having one done after my initial positive biopsy in 2008 put my imagination of  having "cancer all over" at ease. Although, many supporters of alternative/ natural cancer therapies may not agree with the use of a CT/PET, I found it to be helpful at calming me down emotionally- which of course is also a part of healing from cancer. You will have to make the call for your individual personality.
I'd love to hear your comments and questions below!
OTHER TESTS TO CHECK OUT:
CAPRofile (Dr. Schandl's test)
EXTENSIVE list of alternative cancer tests from Cancure.org