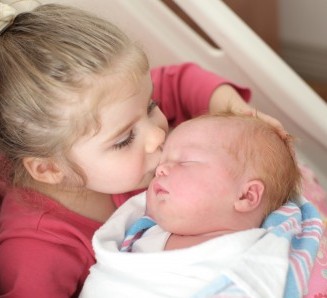 Blessings are abundant in the Campbell household! In April we welcomed our newest sweet girl, Annabel Michelle, weighing 9 lbs 3 oz, 3 days after her due date! After my first child, Ruby-Claire was born weighing 9 pounds and being 10 days "overdue," I thought that maybe it was the 850 calorie, cancer-fighting Cottage Cheese/ Flaxseed Oil I ate almost everyday that made such a big baby. So, while pregnant with Annabel, I cut down to eating it only twice a week (for the last month) and she ended up weighing even more! I guess my reasoning didn't quite work out there.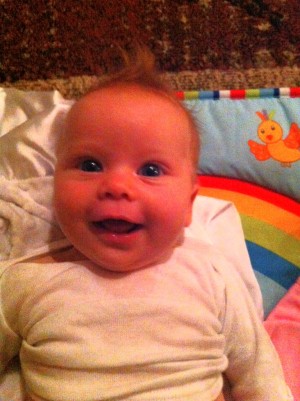 I have to say though, the biggest shocker when Annabel was born was her RED HAIR. Genetics are amazingly puzzling, but we sure do love her and her fuzzy baby locks like crazy!
We feel so incredibly blessed to share the news of her birth, seeing that the desire to have children was what triggered our research into holistic and alternative cancer therapies. God has a beautiful way of working things out.
Stay tuned for a new season of Green Drink Diaries, as I will be pursuing GDD and the Healing Strong Conference and Retreat FULL TIME (alongside motherhood as my number one priority!) After 9 years of teaching elementary school, God really laid it on me over the past year to take a leap of faith in resigning from what is safe and comfortable for me and wait for what is NEXT. I have some ideas, but I am prayerfully waiting for His cue.
I am so glad to be alongside you on this new journey!  Stay tuned….